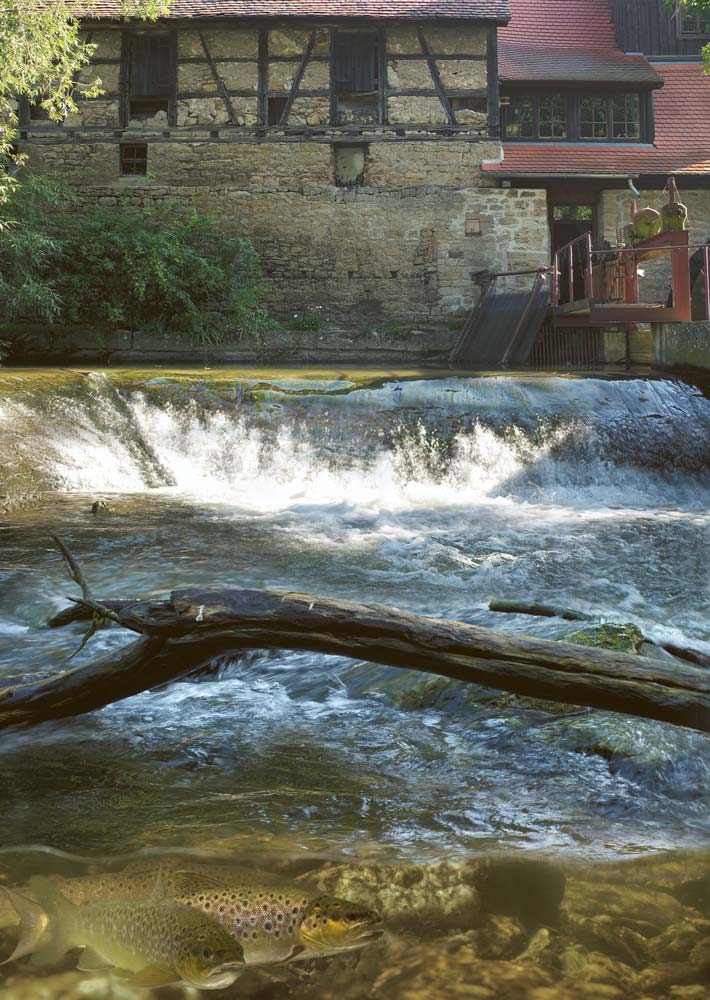 I am a passionate fly fisherman and rodmaker and I would like to share the feeling of fullfillment with you. To me, making split-cane fishing rods means escaping daily routine.
Love for detail and the thought of preserving and passing on a craft are the reasons that make me go into my workshop again and again, as well as taking a pleased look at the results.
I would like to take you closer to this fascination and help to answer questions that might revolve around this fishing gear.
Lutz Koch

We are fishing out of satisfaction, and the amount of satisfaction resulting from fishing is equal to the skill, knowledge, fantasy and compliance of the spirit that we put into it.
Roderick Haig-Brown (A River Never Sleeps)
© Lutz Koch - Rodmaker out of passion - Bendeleber Straße 100e - 06567 Steinthaleben - Germany